CA Microbusiness COVID-19 Relief Grant Program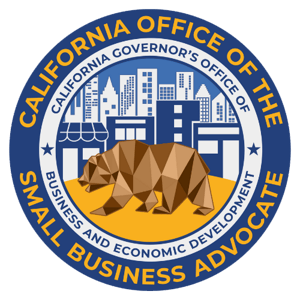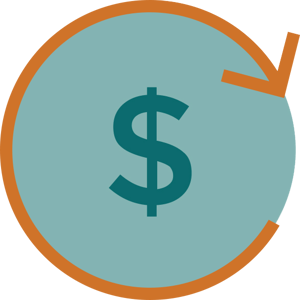 Thank you for your interest in the California Microbusiness COVID-19 Relief Grant Program in Sonoma County. The application period is now closed.

If you have already applied, you will be receiving an update on the status of your application by Friday, June 23rd. You may also reach out to the Working Solutions Grants Team at grants@workingsolutions.org.

For additional resources to support your business, please visit the following websites:

• Sonoma County Economic Development Board: Business Assistance
• Working Solutions: Small Business Resources

Eligibility Criteria:




• Verified as locally-owned and operated (physically located in Sonoma County)
• Currently active and operating;
• Open and operating prior to COVID-19 (prior to December 31, 2019);
• Currently have <5 full-time equivalent employees and had <5 full-time equivalent employees in 2019 and 2020;
• Generated <$50,000 in business revenue in 2019 (as verified by tax returns);
• The applicant is the majority-owner and manager of the microbusiness;
• This business was the applicant's primary means of income in the 2019 taxable year;
• Significant negative impacts to operations as a result of COVID-19;
• Did not receive a grant from the California Small Business COVID-19 Relief Grant Program; and
• Not a business excluded from participation per the details below.
Ineligible Businesses:

The following businesses are excluded from participation in this grant program (per paragraph (2) of subdivision (f) of California Government Code Section 12100.82):

(A) Businesses without a physical presence in the state and not headquartered in the state.
(B) Nonprofit businesses not registered as a 501(c)(3), 501(c)(6), or 501(c)(19).
(C) Government entities, other than Native American tribes, or elected official offices.
(D) Businesses primarily engaged in political or lobbying activities, regardless of whether the entity is registered as a 501(c)(3), 501(c)(6), or 501(c)(19).
(E) Passive businesses, investment companies, and investors who file a Schedule E on their tax returns.
(F) Financial institutions or businesses primarily engaged in the business of lending, such as banks, finance companies, and factoring companies.
(G) Businesses engaged in any activity that is unlawful under federal, state, or local law.
(H) Businesses that restrict patronage for any reason other than capacity.
(I) Speculative businesses.
(J) Businesses with any owner of greater than 10 percent of the equity interest in it who meets one or more of the following criteria:

(i) The owner has, within the prior three years, been convicted of or had a civil judgment rendered against the owner, or has had commenced any form of parole or probation, including probation before judgment, for commission of fraud or a criminal offense in connection with obtaining, attempting to obtain, or performing a federal, state, or local public transaction or contract under a public transaction, violation of federal or state antitrust or procurement statutes or commission of embezzlement, theft, forgery, bribery, falsification or destruction of records, making false statements, or receiving stolen property.
(ii) The owner is presently indicted for or otherwise criminally or civilly charged by a federal, state, or local government entity, with commission of any of the offenses enumerated in clause (i).

(K) Affiliated companies, as defined in Section 121.103 of Title 13 of the Code of Federal Regulations.
(L) Other businesses determined by the office, consistent with the limitations and exclusions set in Rounds 1 and 2 of the COVID-19 Relief Grant Program.


TECHNICAL ASSISTANCE CENTERS
Cloverdale Chamber of Commerce
126 N Cloverdale Blvd, Cloverdale
(707) 894-4470

Corazón Healdsburg
16003 Healdsburg Ave, Healdsburg
(707) 615-4567

Hispanic Chamber of Commerce
3033 Cleveland Ave # 306, Santa Rosa
(707) 575-3648
La Luz Center
17560 Greger St, Sonoma
(707) 938-5131
North Bay Black Chamber of Commerce
president@nbbcc.org
(707) 623-2701
Raizes Collective
raizescollective@gmail.com
(707) 486-6300

Red LatinX The Hub
2455 Bennett Valley Rd, Suite B314, Santa Rosa
(707) 266-7276

Russian River Chamber
16200 First St, Guerneville
(707) 869-9000
Sonoma Small Business Development Center
50 Old Courthouse Square, Santa Rosa
(707) 595-0060
Sonoma County Grant Administrators: